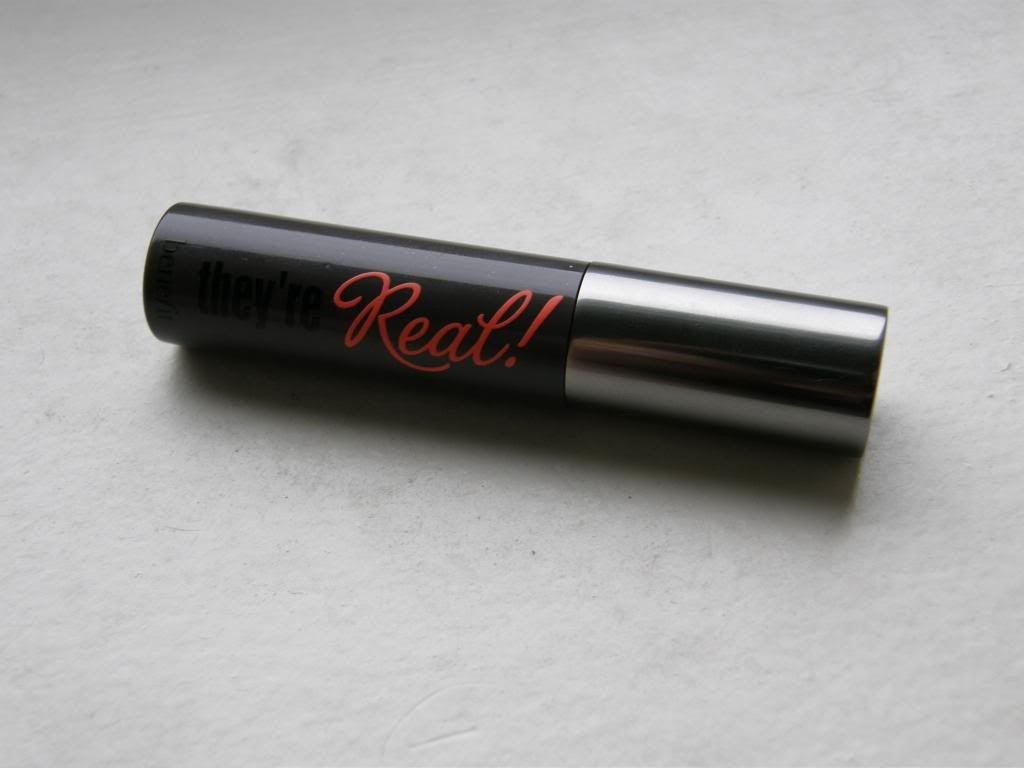 I have so many feelings about this mascara; some of them are overwhelmingly good, some are upsettingly terrible, but overall this huge emotional spectrum leaves me confused, conflicted, and overall unhappy.
So thanks a lot benefit! You've made a mostly beautiful mascara.
But thanks, moreso, to (a lot of) the beauty community! You've overhyped a product to the point that I can't enjoy it as much as I'm sure I would have if my mind weren't a clutter of "wtf how could they neglect to mention this that and the other thing???"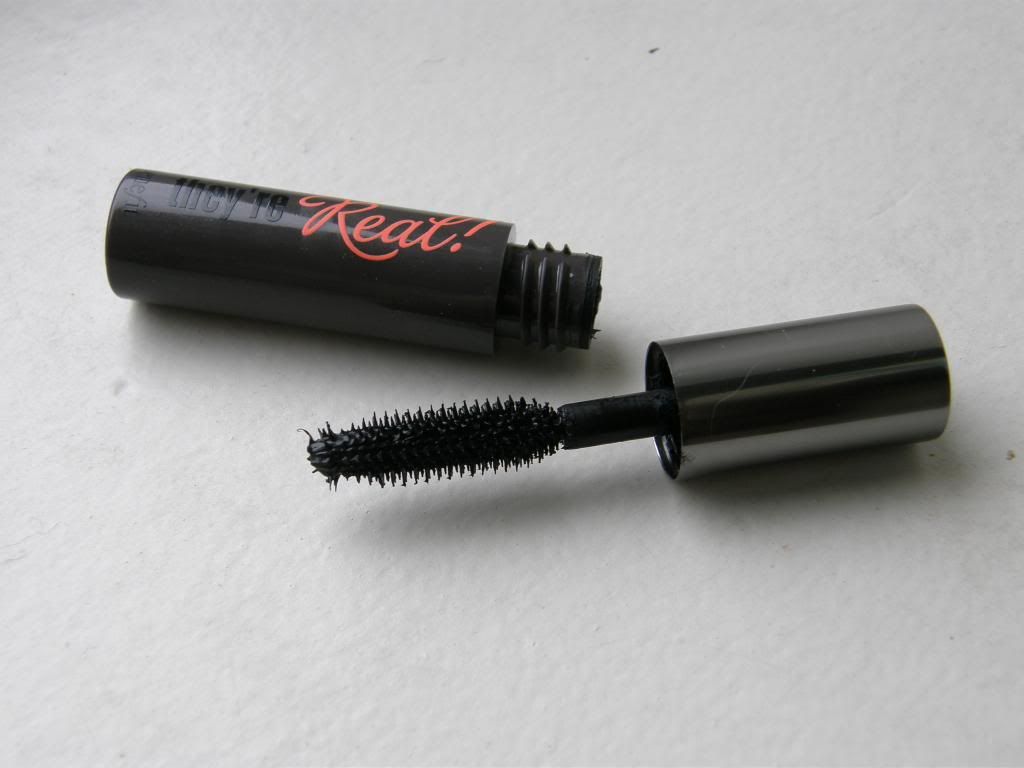 Like many beauty enthusiasts, I got this as my birthday gift from Sephora this year (which I hauled, amongst many other things,
here
). I was thrilled because along with this mascara it also included a mini version of the Watt's Up! highlighter; these were two products I've always been curious to try but never willing to shell out the money in order to do so. Thankfully Sephora teamed up with benefit this year for birthdays because, as much as an emotional roller coaster this mascara has been, I've truly enjoyed giving it a try.
I think the one thing that people always note about the "they're Real!" mascara is the spiky ball at the end of the applicator wand... which mine didn't seem to come fully equipped with. I'm not sure if I got a dud or if all of the mini versions of this mascara were made like this but it seems like maybe half of a sort of spiky ball? It really stinks because that was supposed to be one of the super magical parts of the "they're Real!" mascara and, if I'm being honest, this version is less than stellar at getting the tiny lashes in the inner corners of the eyes. Don't get me wrong, it definitely gets the little lashes but instead of separating and defining them it just clumps them together in a less than flattering manner.
That aside though, the length of the wand actually helps to make lashes look fantastic; I'm absolutely smitten with the balance between length and volume that the "they're Real!" mascara provides.
Now I know, you may be wondering gee Cassie that opening paragraph seemed like a lot of shade and drama thrown around over a silly missing spiky ball at the end of your mascara wand... your lashes look great!
And hey, if that were the case then I would say you're absolutely correct! Sadly though, there's a much bigger problem with benefit's "they're Real!" mascara and it has to do with the mascara itself.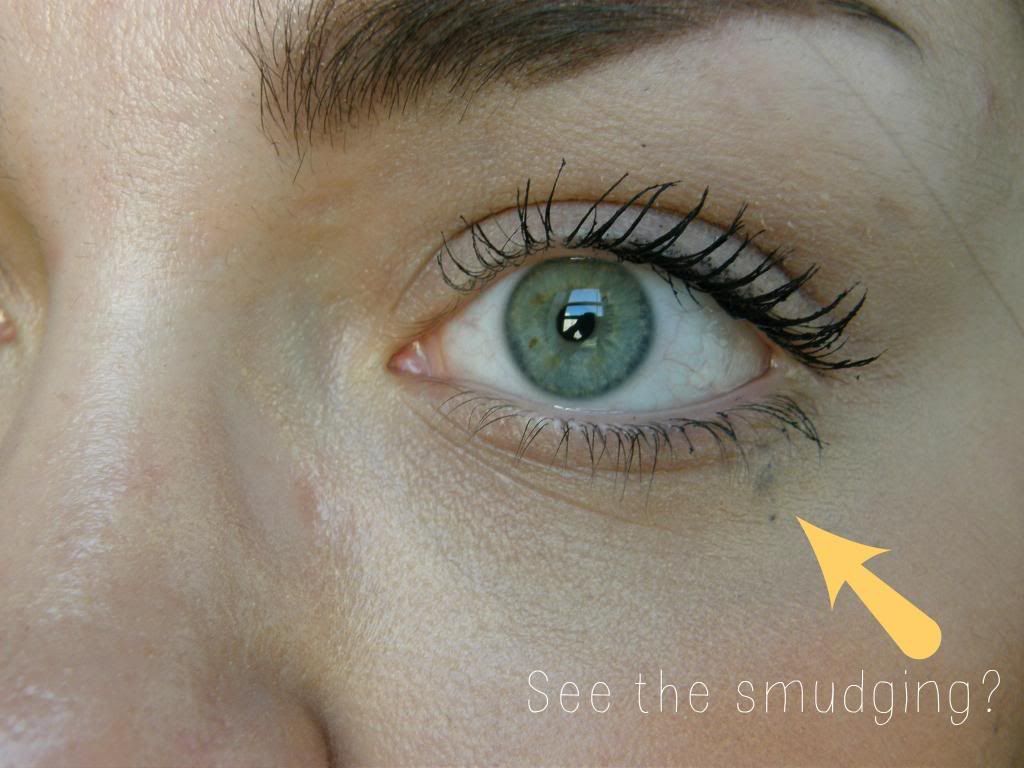 This mascara is a smudgey bugger. After just a few hours of wear, even if only worn on the top lashes, I somehow end up with smudging on my bottom lid area (I'll never understand the physics of that phenomenon). It's not the
worst
smudging I've ever encountered (I don't think anything can compare to the
panda eye disaster created by L'Oreal
) but it has to be noted that this happens every single time I wear it; I really don't have super oily lids or anything so I know that it's the mascara causing the smudging.
The "they're Real!" mascara is also a fairly wet formula so there is a certain amount of dry-down time you have to deal with before you can safely blink. It's something I just don't care to have to think about in the morning when I have a hard enough time remembering curling irons are hot when plugged in (shut up and stop laughing) much less whether or not it's safe for me to blink.
As far as I can tell, benefit doesn't make a waterproof version of this mascara which is an absolute bummer because I think that would solve the smudging issue. But alas! It is what it is and, even though it has its downfalls, I truly have enjoyed trying "they're Real!" out. If you want me to fork out $23 for a mascara though it needs to be far more perfect than just damn near.
How do you feel about benefit's "they're Real!" mascara?
Do you agree with the hype or were you let down like I was?
Have you tried a mascara that's actually worth the high end price or do you just stick with drugstore?
Do share!!
xoxo - Cassie